General Questions
Q: What is the EVERYTHING BUNDLE?
A: It's a bundle that includes all of our plugins, top third party plugins, all new plugins that we come out with, and all plugin updates. Rather than pay thousands, it has plans of $14.99 annual paid monthly, $24.99 month to month, or $179.88 annual paid up front.
Q: What is the difference between $14.99 plan and $24.99 plan?
A: The $24.99 plan is month to month, and you can pause it. The $14.99 is an annual plan paid monthly, so it's twelve months consecutive.
Q: Why does the $14.99 annual plan end up costing the same as the up front $179.88 annual up front plan?
A: Because some people would rather pay up front, so we provide that option.
Q: I heard the Everything Bundle used to include the Relab LX480 but no longer does, wuzzup wit dat?
A: We replaced the LX480 with a new reverb collaboration by Slate and LiquidSonics called VerbSuite Classics, which covers much of the ground of the LX480 by offering a model of the same classic reverb unit, plus seven more modeled reverb units.
Q: I am a current Everything Bundle member. Are you taking away my LX480?
A: No, if you stay in the same plan ($24.99, $274 or $299), whether you are a current monthly or annual subscriber, you will not lose the LX480, and you'll still get the new Verbsuite Classics reverb as well. Relab Development offers their own subscription here. 
Q: I'm currently a paused Everything Bundle member. When I un-pause, will I have my LX480?
A: Yes.
Q: I'm a current Everything Bundle member or I'm a current Mix/Master member. I want in on that $14.99. What do I do?
A: If you're a current member of the Mix/Master Bundle or the Everything Bundle and are looking to change to the $14.99/mo. Annual Plan, pause your current membership, and it will pause at the end of your current payment period. At that time, you can purchase the new Everything Bundle Pro $14.99/mo. Annual Plan by clicking the orange "Go Annual For $14.99/mo." Button, which will appear three days before your membership expires.
Also, if you're switching plans and have already downloaded the plugins onto your machine, you do not need to re-download the plugins, just add your new license to your iLok and you're all set. Click Here to watch a video showing how to register your new license.
Q: I want to go to the new lower priced plan but I'm worried about old projects with the LX480. Will the new Verbsuite Classics easily replace it?
A: Verbsuite Classics will replace LX-480 within your Everything Bundle, however the parameters from the LX-480 on your current mixes will not transfer to the parameters within Verbsuite Classics. We suggest the following steps as a workaround for your issue:
1) Download this free 30-day trial of LX-480: http://relab.dk/lx480_complete.html
2) When prompted, use this activation code for your LX-480 Trial: 3169-6261-4561-9483-6462-9351-4340-47
3) Within the session that you need the exact settings of the LX-480 in, send the output of your LX-480 channel to a new track.
4) Print the return/wet reverb signal on this new track.
We've been able to replace the LX480 with the Verbsuite on the relevant 480 preset and it's been great, you can't hear a difference.
Q: Can I still buy permanent licenses for Slate plugins? 
A: YES! At the new Everything Bundle pricing plans we're not sure it makes sense, but if you want to, the option is there. Please go to slatedigital.com/our-store/
Installation & Setup
 Q: How do I install the Everything Bundle on my system? 
A: Please visit the following articles as we have detailed instructions as well as a video to help you through it!
How To Install The Everything Bundle on Mac
How To Install The Everything Bundle on Windows
Q: If I do not want to access the installers through the Gobbler App, where can I download them? 
A: You can find all the latest Everything Bundle Installers here. You can also find all the latest installers within your Gobbler Account. 
Everything Bundle Licensing 
Q: How do I use the Everything Bundle on two computers?
A: The purchase of the Everything Bundle comes with one license set that can be activated to a single iLok 2 dongle. As long as you have the iLok dongle plugged into the computer you are using you can use the Everything Bundle on as many computers as you like. 
Please ensure you have the plugins installed on the system as well as the latest version of the iLok License Manager. 
Q: I have two iLok dongles, can I activate the Everything Bundle licenses to both iLoks? 
A: If you are looking to use the Everything Bundle on two computers simultaneously, you will need to purchase two Everything Bundles. 
Q: I just purchased the Everything Bundle, but I did not receive my iLok Activation Code. What do I do now?
A: We do not use iLok authorization codes in order to activate the Everything Bundle licenses. Please ensure you linked the correct iLok ID at purchase, as the licenses will be deposited to the iLok Account associated at initial purchase. If you did not link an iLok ID at purchase, Gobbler may have created a provisional account for you. More information available here: Linking and Unlinking An iLok ID To A Gobbler Account 
Q: Will the Everything Bundle work with an iLok 3 dongle? Is activation by Machine-ID available? 
A: Yes, the Everything Bundle licenses can be activated to an iLok 2 or iLok 3 dongle. Machine-ID Activation is not supported at this time. 
Q: What is the difference between the iLok 1, iLok 2, and iLok 3?
A: The original iLok looks like this: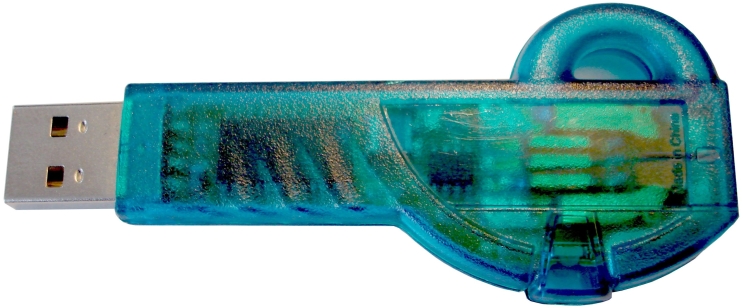 The iLok 2 (also referred to as iLok 2nd Generation) looks like this:
Below is the iLok 3:
Q: Will the plugins work with an iLok 1 dongle? 
No. The plugins can be activated either an iLok 2 or 3 dongle.
Q: Is the iLok USB dongle required to use the plugins?
Yes, the iLok dongle is required in order to activate the plugin licenses. 
If you have any additional questions, please submit a support ticket here.