A version mismatch occurs when modules are not updated after a VMR Installation.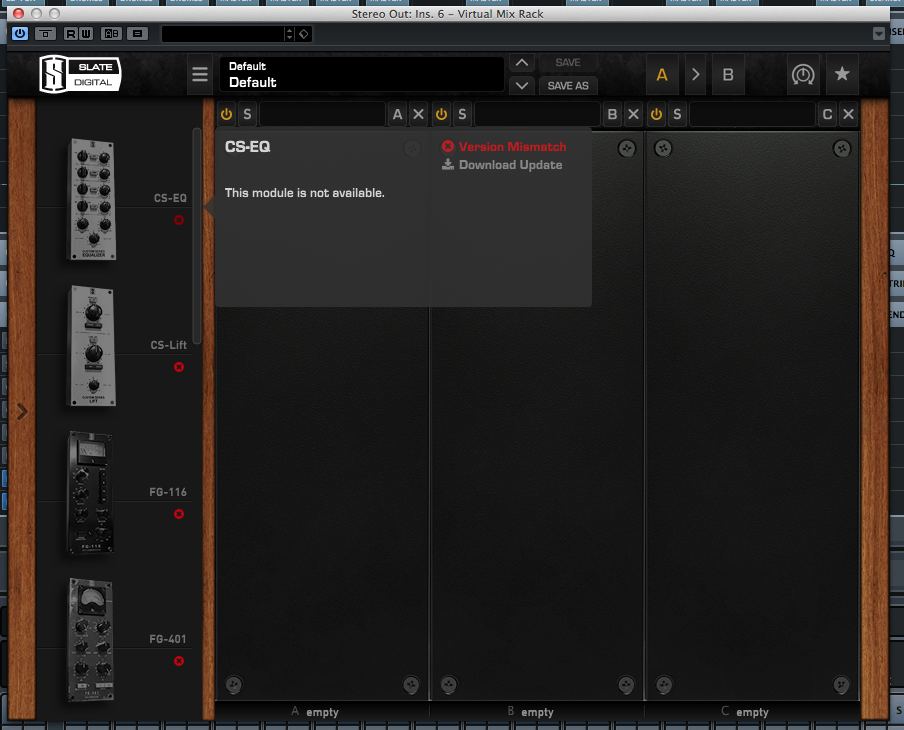 This issue typically happens when choosing to "Customize" the installation. All Licensed VMR modules need to be updated to avoid a version mismatch. 
Please run the latest VMR version within your Slate User Account. Everything Bundle users can access the installers here: Everything Bundle Installers
If you have any questions please submit a support request here.