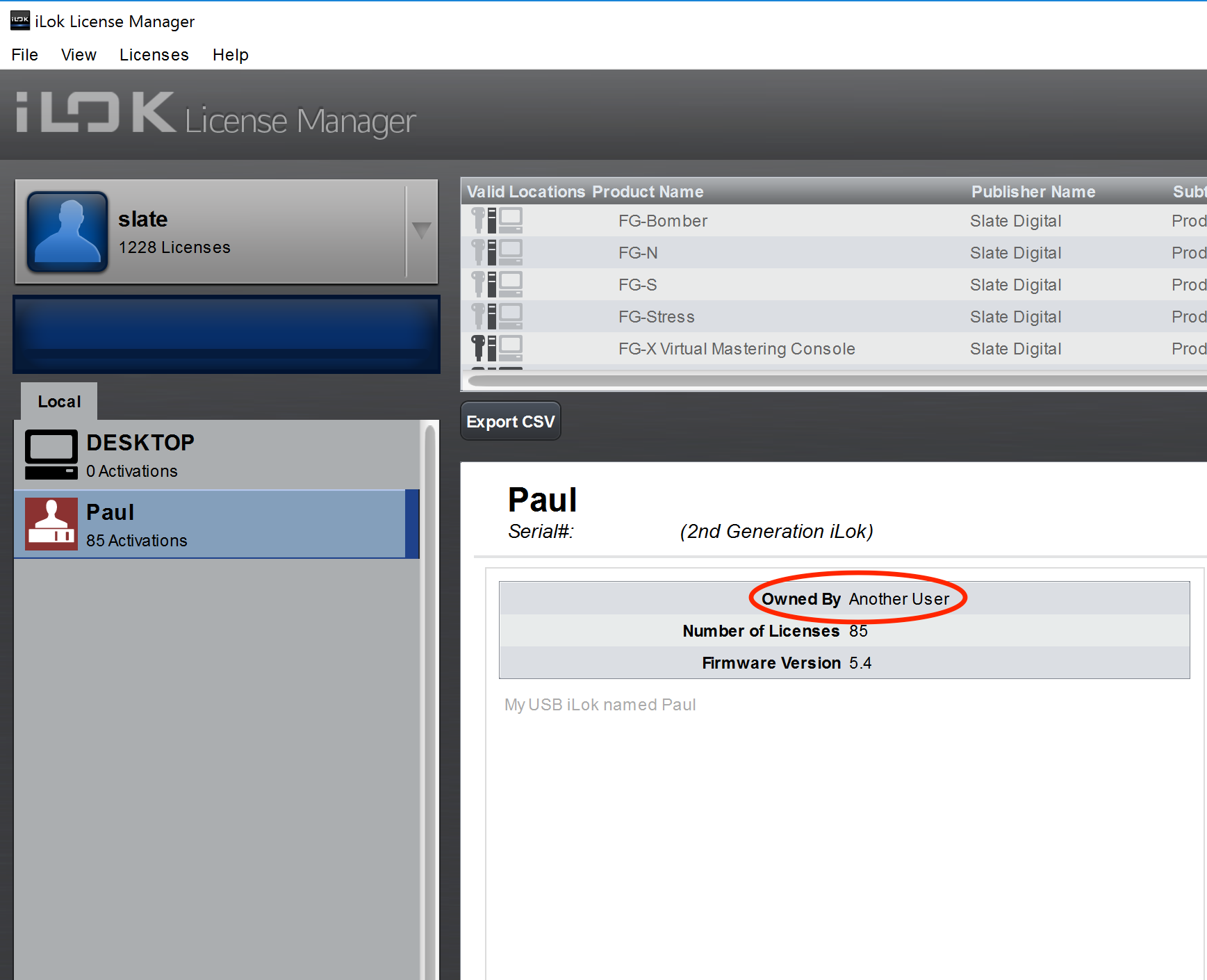 Q: When I log into the iLok License Manager, my iLok says it is not owned. Why is this?
If you're seeing "Owned By Another User" when clicking "show details" in the License Manager, this means your iLok USB dongle is registered to a different iLok ID. 
Q: I recently purchased the Everything Bundle with an iLok 2, did Gobbler create a Provisional Account for me?
Yes, Gobbler will create an iLok account for all customers who request a free iLok 2 key with their order. This iLok account will be automatically linked to your Gobbler account. The e-mail address for this iLok account is the one you used to register your Gobbler Marketplace account. This iLok account User ID is also the e-mail address you used to create your Gobbler Marketplace account. Please view the article Provisional iLok Accounts for more information.